Interested in becoming an EL Teacher? We are excited to have you apply to join our team!
Whether you are a current employee looking to transfer or new to DeSoto County Schools, review the qualifications for becoming certified below and keep an eye on Munis Self Service for job openings!
Two Ways to Add the EL Endorsement to Your Teaching License
Complete an Approved Program
Complete one of the MDE Approved Programs to add your EL Endorsement.
Check out the featured program below: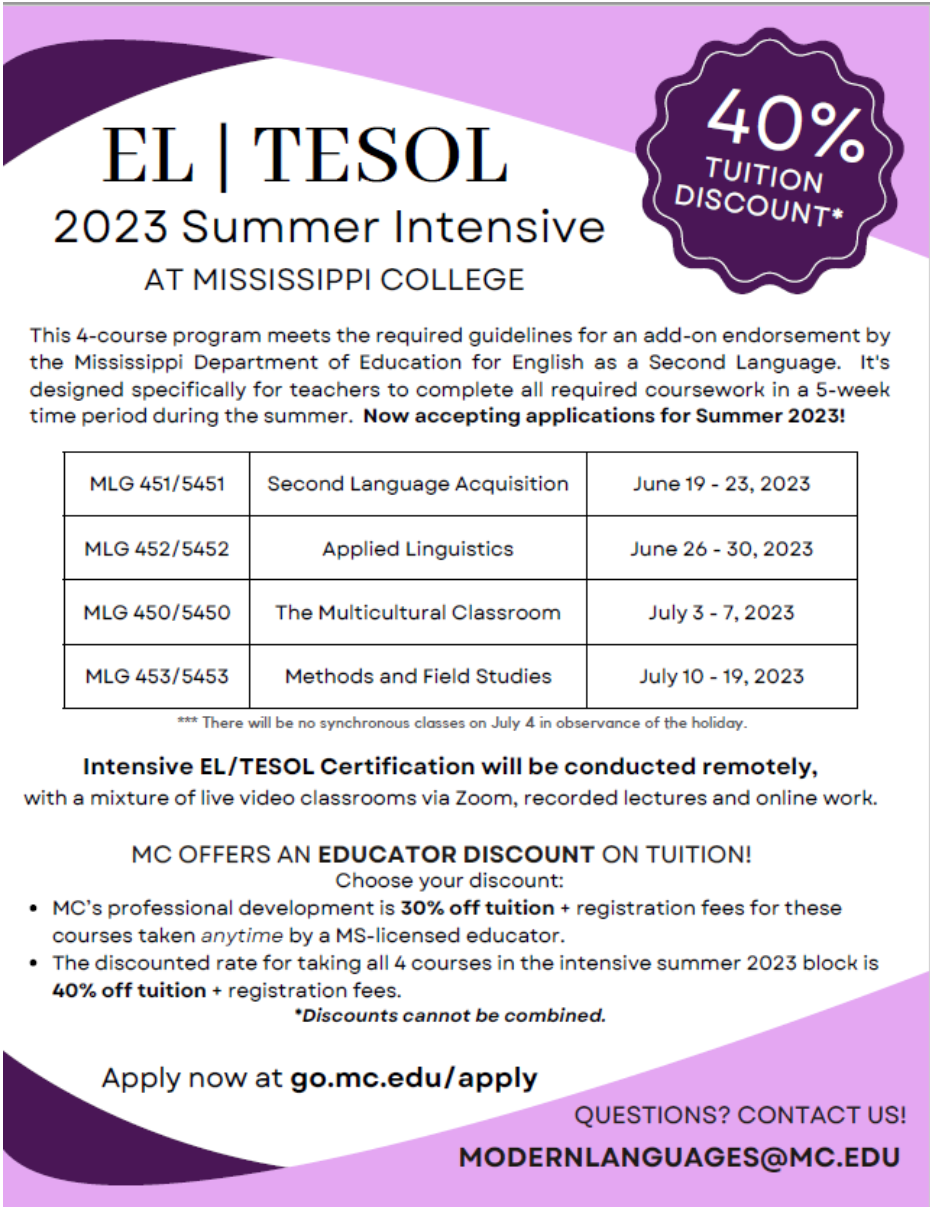 Take the Praxis Exam 5362 (English to Speakers of Other Languages) and score a 149 or above to earn the EL Endorsement.*
*Review up-to-date requirements at the Praxis Website and at the MDE Website.